Timbre (tone quality, color) is what differentiates two sounds in the same frequency (same note). For example, the Do (C) note played in a guitar has a really different sound of a Do (C) when played in keyboard or flute. This means that these instruments have different timbres.
Although we learn in school that a sound is a wave, this wave is not as "cute" (sinusoidal) as it appears in the books: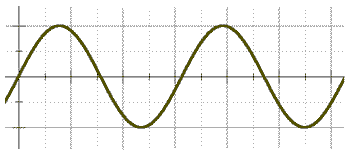 Each sound wave presents a characteristic shape that depends on the material which produced the sound. This is what defines the sound timbre.
Note the

different

timbres

below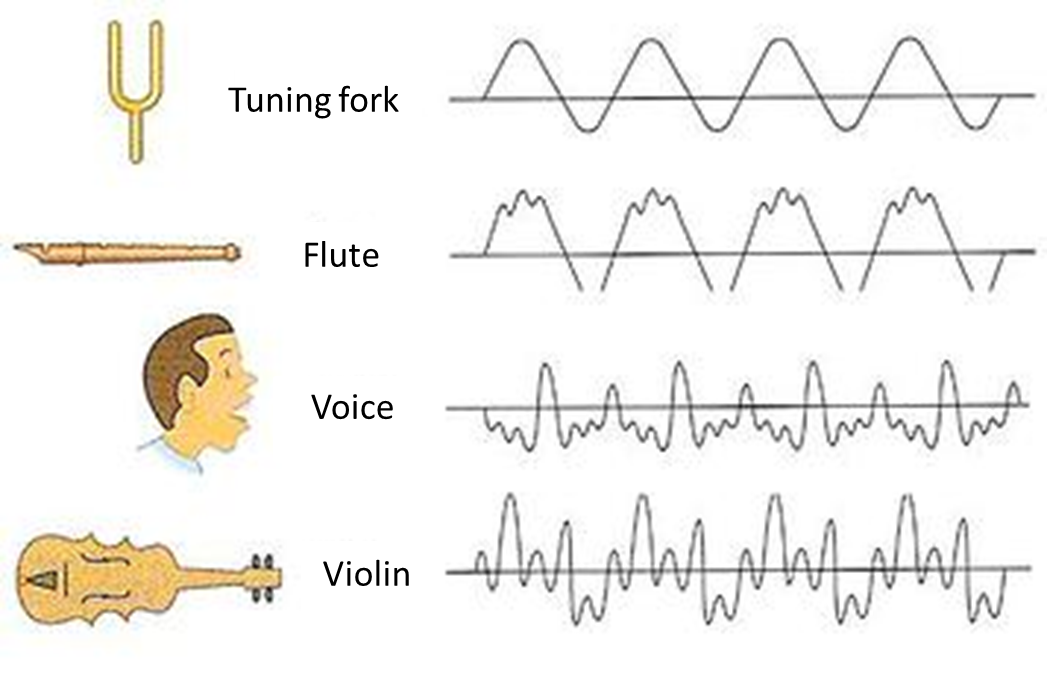 A tuning fork is an acoustic resonator in the form of a two-pronged fork of steel. It is frequently used as a standard of pitch to tune musical instruments. Notice that the waveform of the tuning fork is almost sinusoidal.
Experienced musicians are able to distinguish between different instruments based on their varied timbres, even if those instruments are playing notes at the same pitch and loudness.
Go to: Tone and Semitone
Back to: Module 1