Musical Dynamics – Symbols
Musical dynamics is the sound intensity (when we talk about the piano) or the feeling that some specific music section could transmit.
The symbols used to register the sound intensity in the sheet music are:
Pianissimo

Pianissimo indicates: very low volume, a really gentle touch.
Piano

Piano indicates: low volume, a gentle touch.
Forte

Forte indicates: high volume, a strong touch.
Fortissimo

Fortissimo indicates: really high volume, a really strong touch.
Other symbols of musical dynamics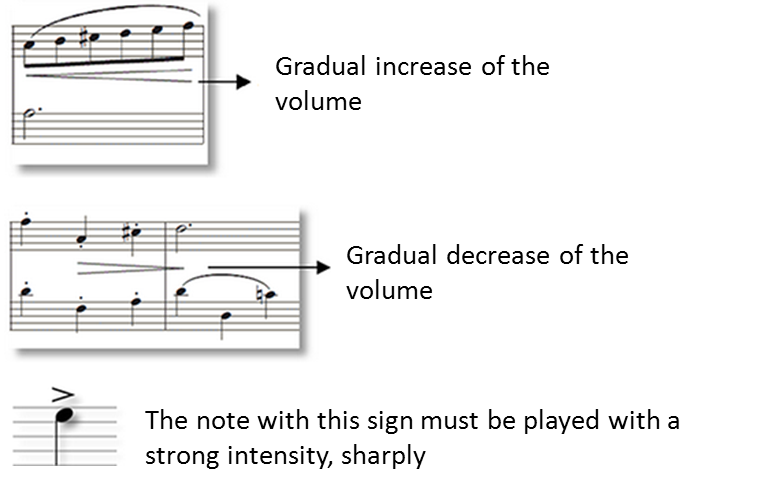 As a curiosity, the word "dynamics" comes from the Greek dynamos, which means strength.
Go to: Legato, trill, ligature, appoggiatura
Back to: sheet music guide